Savant is the leading customizable home automation company and has become the brand of choice for the world's most luxurious homes, castles, and even yachts. Using the Savant app, home-owners can adjust their lighting, climate, entertainment, and security to fit their needs. The advanced personalization features make the difference between a smart home and a Savant Home.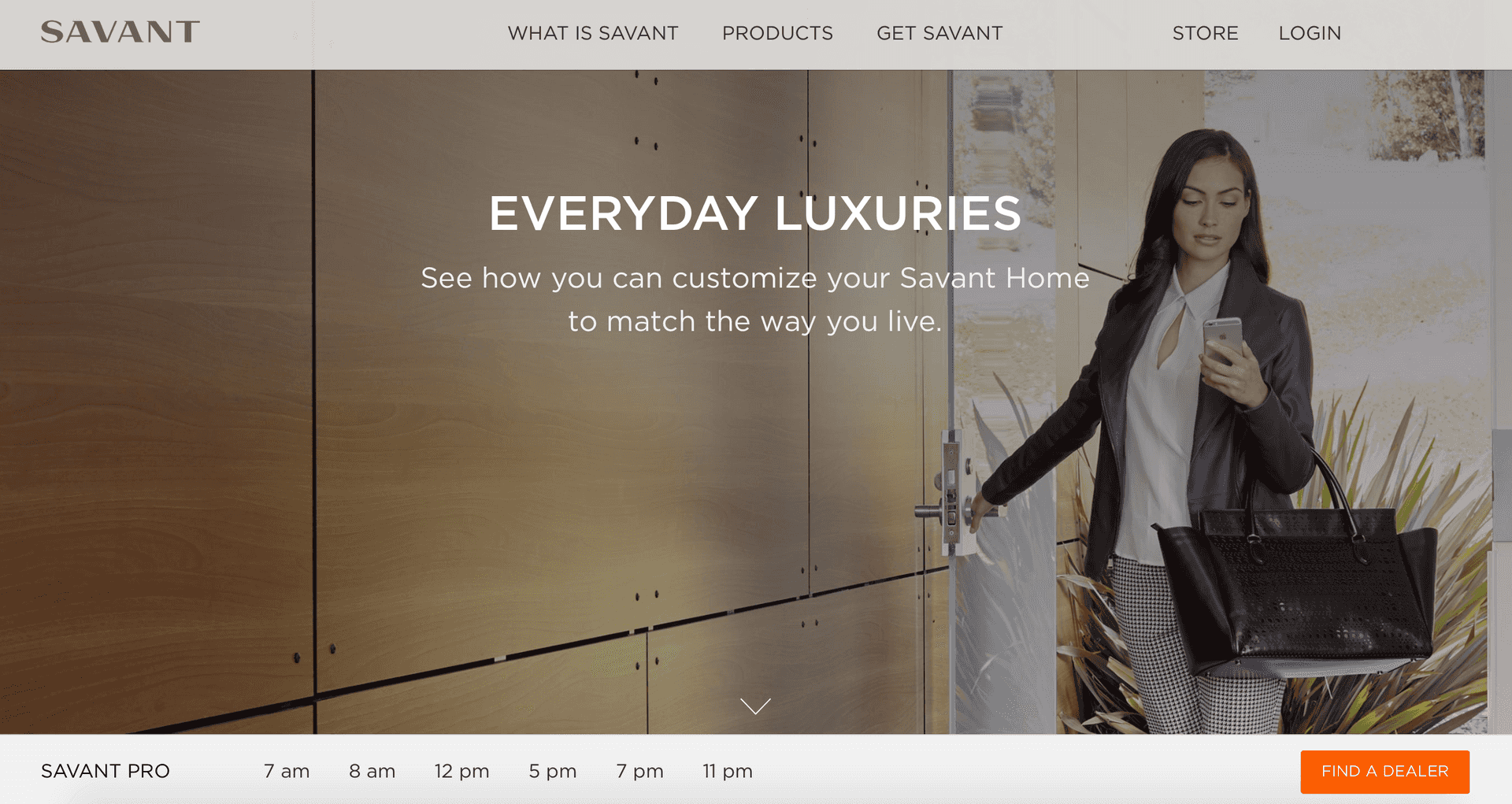 Savant's partnership with Redfin Solutions began after Savant cut ties with its current vendor over quality of work and communication concerns. They needed a team of Drupal experts capable of giving holistic guidance that focused on how Savant.com would move their company forward in an efficient and elegant way. Our method of acting as an extension of our client's team provided Savant with the white-glove service they needed, and Redfin took their vision to the next level through proven strategy, design, development, and support.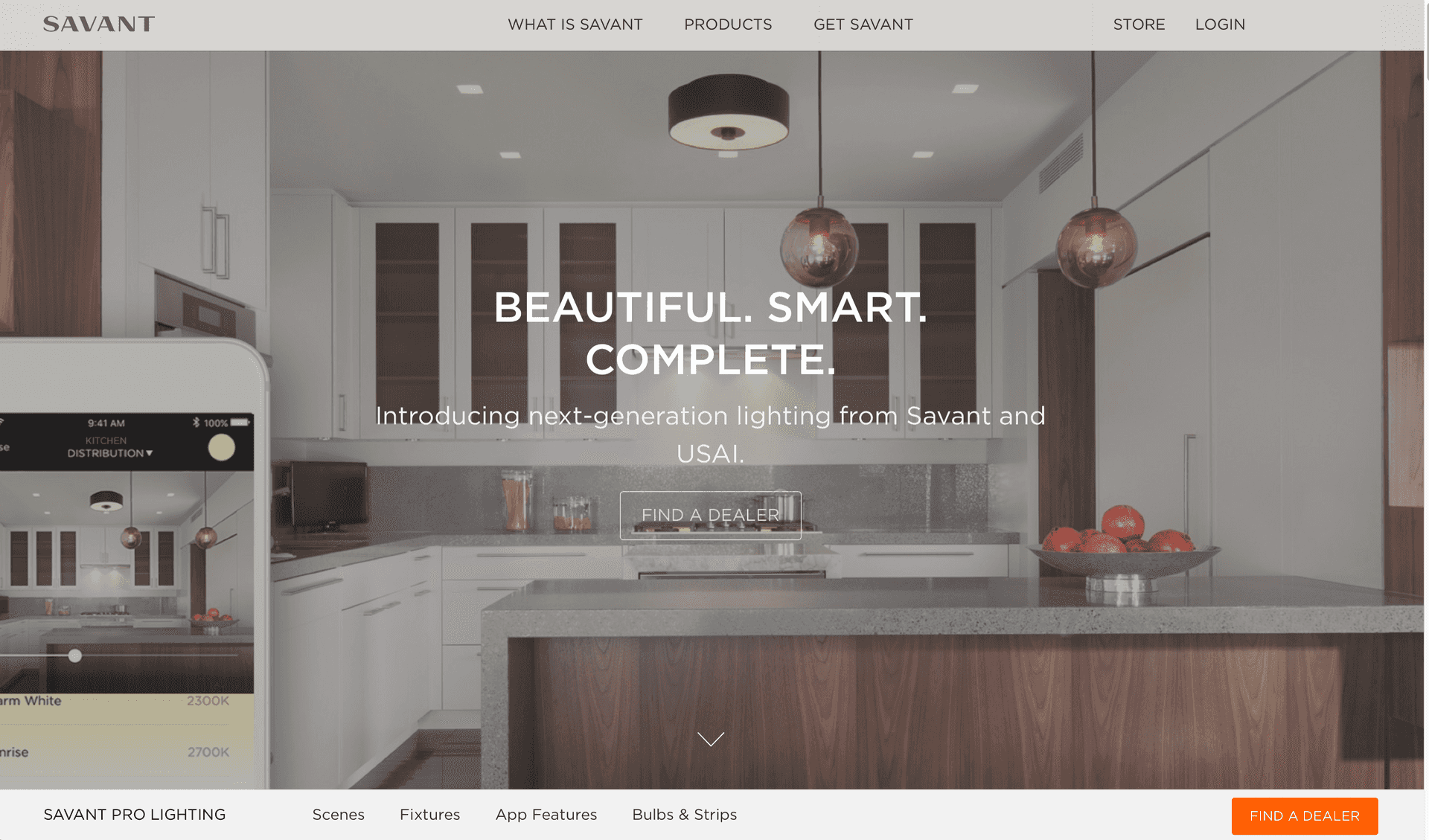 While the Savant ecosystem is created for the comfort of the home-owner, they sell their products B2B, which makes the dealer installing the Savant system the primary customer. Redfin worked with Savant's design team to ensure that both the home-owner and the dealer's website experience match the reputation and quality of their luxury system. Since this experience is often the first time a potential home-owner learns about Savant, we worked to ensure that Savant.com felt just as smooth and personalized as the system itself.
Redfin streamlined Savant.com to connect potential Savant home-owners with the dealers capable of installing the system. The home-owners can now compare these dealers based on experience with Savant and location. Savant.com draws from a database of authorized dealers within a specified distance from the home-owner's zip code to present them with the information they need to pick the best dealer.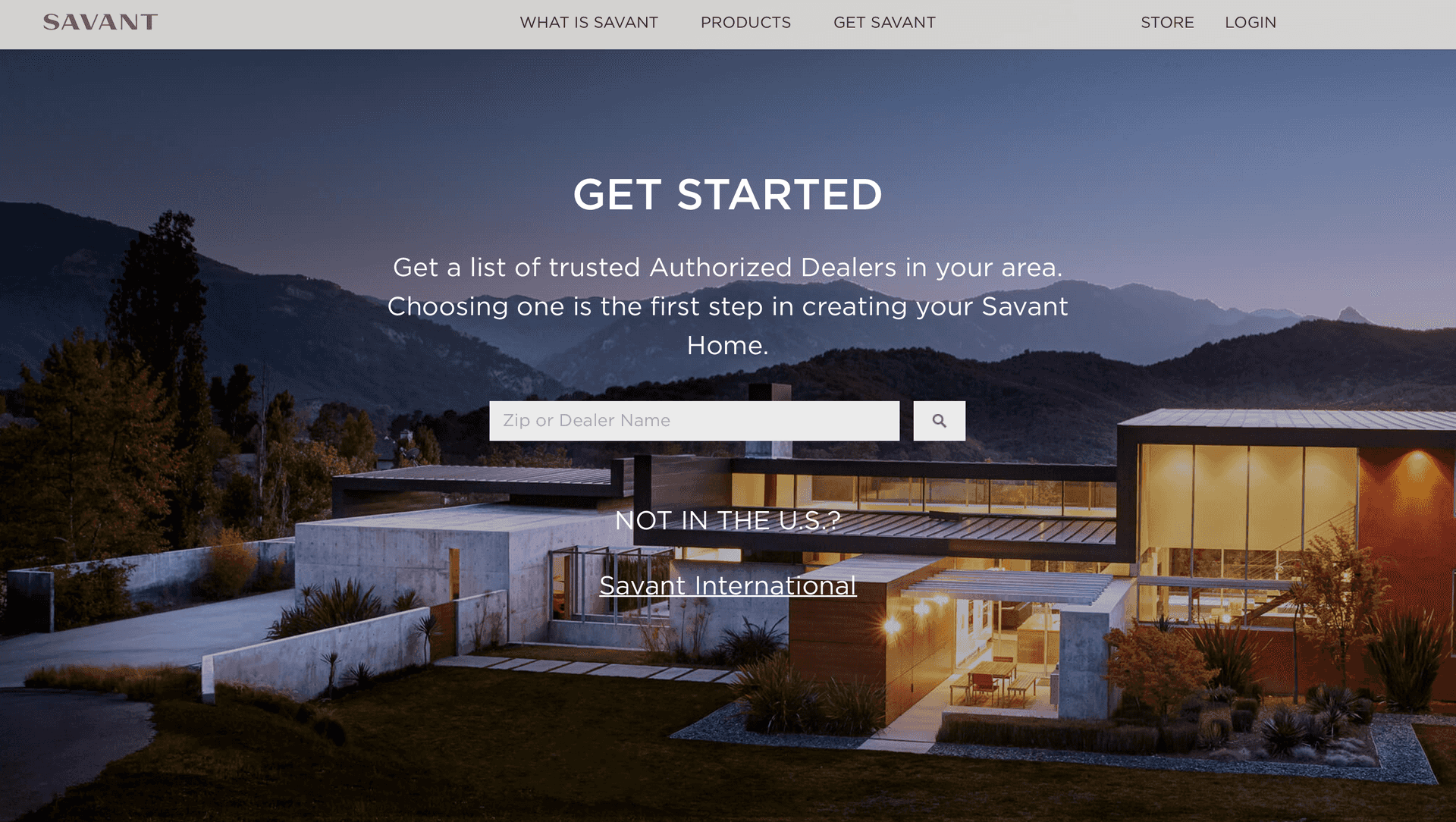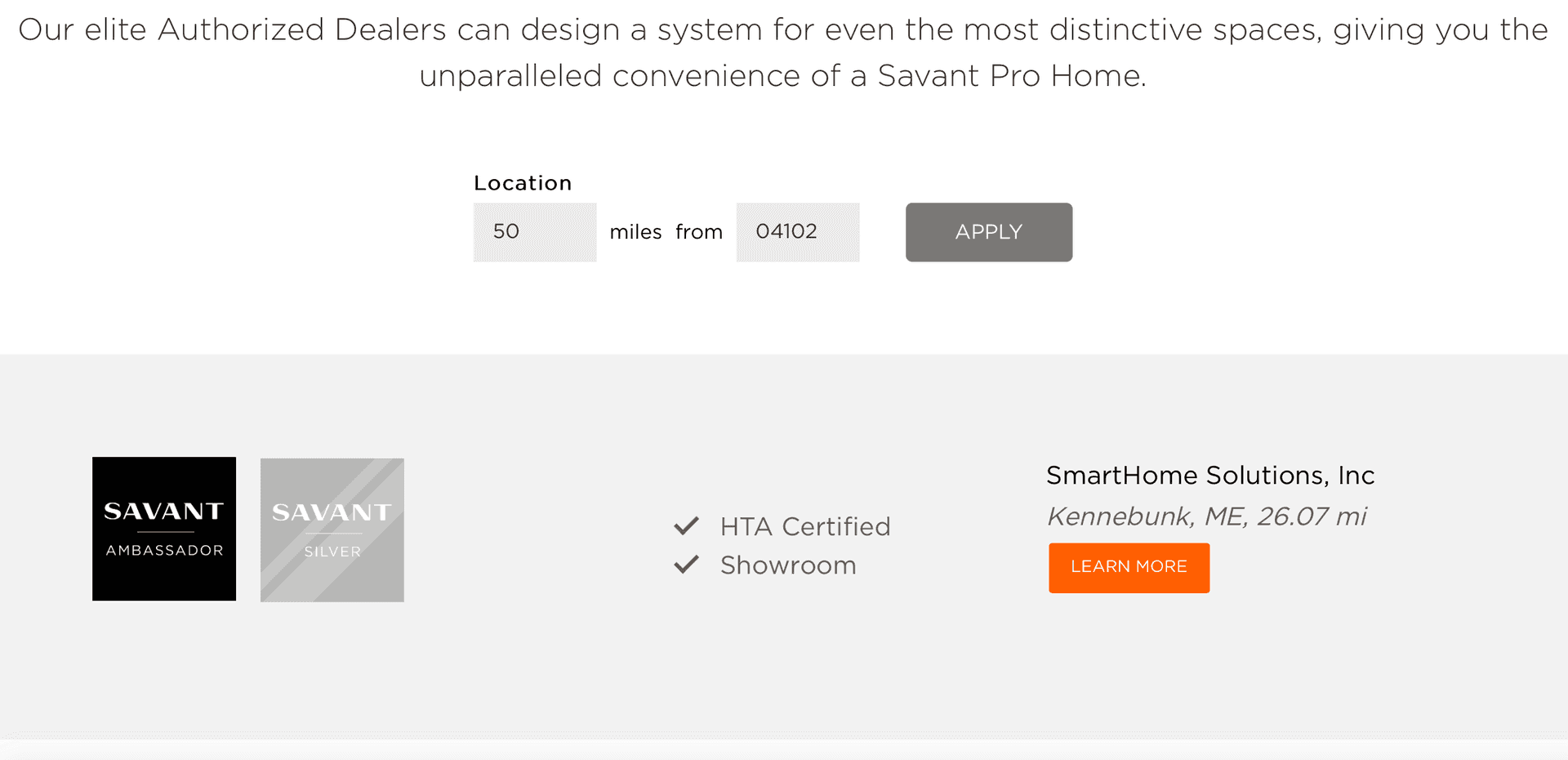 Soon after Redfin and Savant joined forces, they needed a custom Fixture Design Tool for their incoming line of lighting products. The challenge for Savant was the ease with which a dealer would filter, search, and select from tens of thousands of customizable lighting options. All of Savant's products already existed in Salesforce but needed to be available from inside the Drupal website.
The Redfin team worked with the Savant design, project management, and salesforce teams to design and develop the Fixture Design Tool. Savant.com manages their own infrastructure, so our collaboration, communication, and expertise in that area was one key to the project's success. We held virtual meetings for planning, discovery, and strategy and served as a natural extension of the development and design teams. Our teams even shared a Slack channel, so we could communicate efficiently.
"It was a great experience working with Chris W and the Redfin team on Savant's Fixture Design Tool." 

— Alex Cerri, Webservices Tech Lead at Savant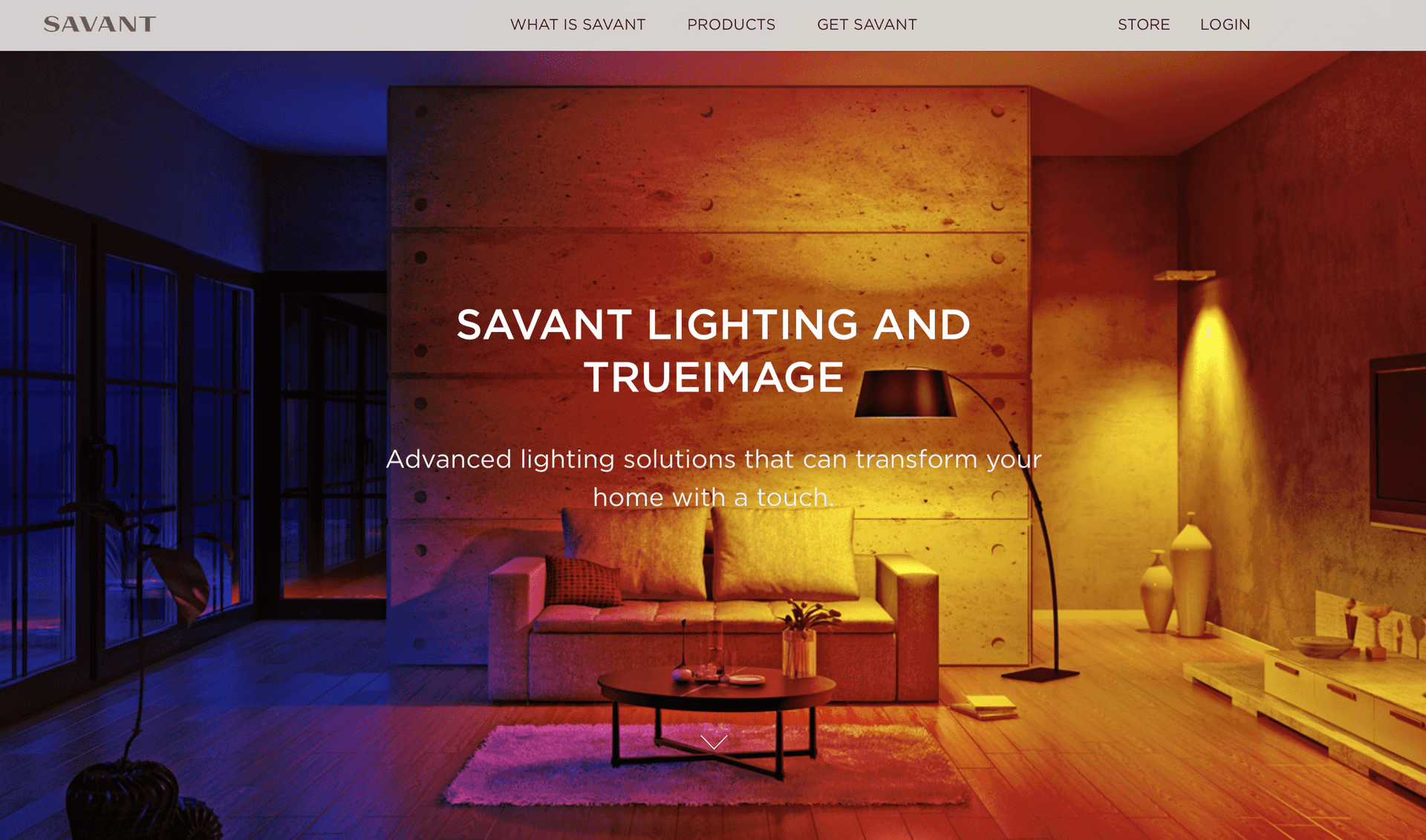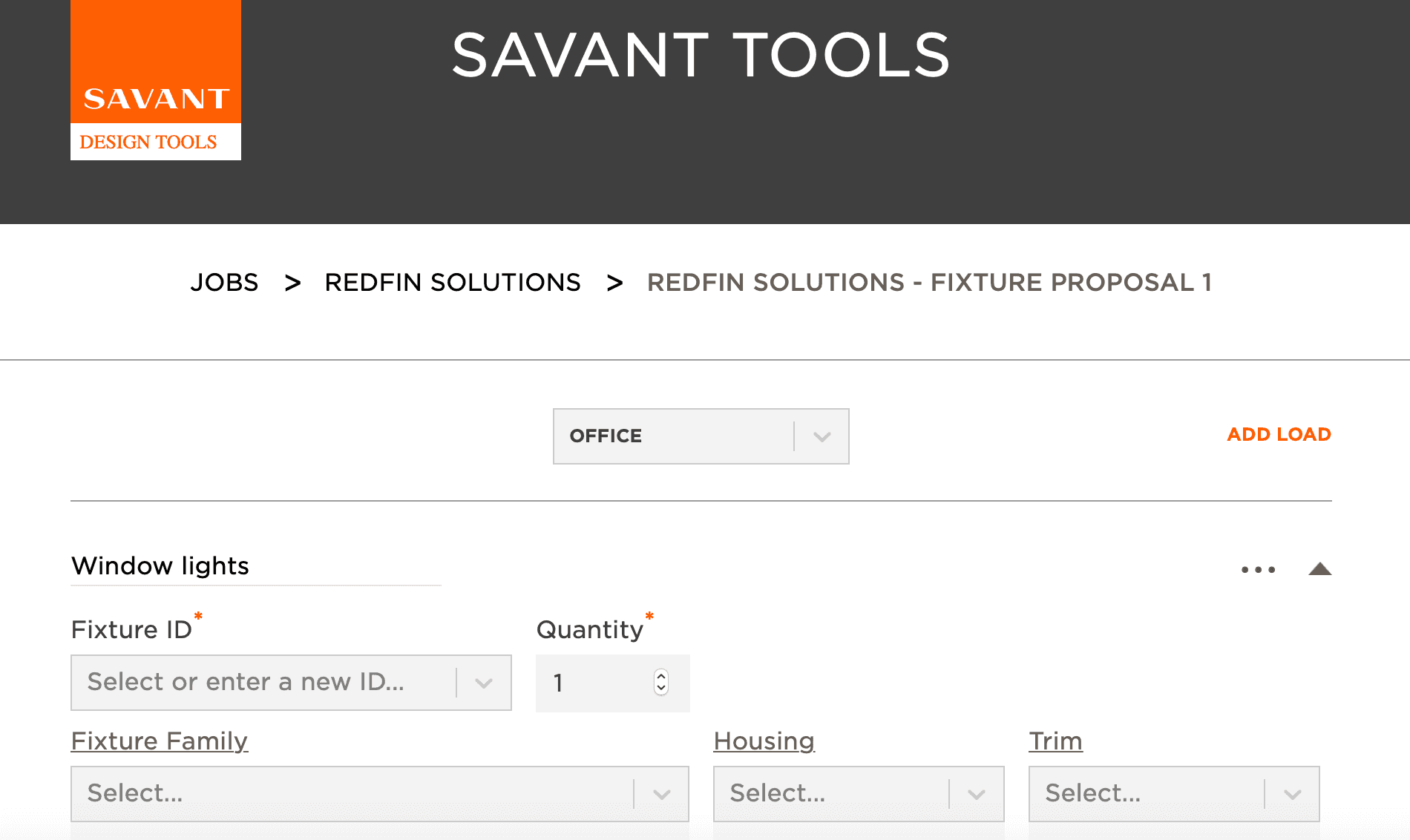 After looking at Savant's budget, goals for the website, and mission for the future, the Redfin team settled on a progressively decoupled tool using React. Custom integration with Salesforce allowed it to draw information from their existing database of products by syncing and indexing their lighting products. The React tool queries faceted search data from Solr, which provides lightning fast searching and dynamic filtering.
The Fixture Design Tool that Redfin and Savant created enables dealers to start building customized lighting fixtures and instantly sort through the thousands of products in Salesforce in a meaningful way. Savant saw the strength and value of the customized Fixture Design Tool after it went live and paid for itself with the first assisted purchase. Dealers are using the tool with confidence, knowing that they are choosing the correct option for their client's home and budget.
"With the project management and development skills that Redfin brought to the table, it was a smooth process bringing this tool to life, with the end result of a great product for Savant's Authorized Dealers." 

— Alex Cerri, Webservices Tech Lead at Savant 
Redfin presented on the methodology for integrating this React app inside the Drupal framework at NEDCamp in 2018.
Visit Project