As mission-driven organizations powered by networks of donors, members, chapters, and volunteers, nonprofits have unique needs in the digital sphere. Many nonprofit digital strategies prioritize protecting the information of donors by using funds effectively and showcasing impact in order to inspire further engagement.
To meet these needs, leading nonprofits—both in the US and internationally—use the Drupal open source content management system. Well-known organizations like Amnesty International, Greenpeace, and the ACLU rely on Drupal to power their digital experiences.
At Redfin Solutions, we leverage Drupal's flexibility and scalability to help organizations manage multiple web properties with ease, provide flexibility to content editors with diverse skill sets, uphold publishing standards, securely integrate with third-party platforms, and publish in multiple languages for linguistically diverse audiences. 
In this post, we'll take a closer look at how we optimize Drupal for nonprofits.
Maintain multiple websites with ease
Whether an organization needs multiple websites for chapters, offices, audiences, or departments, Redfin's Delta Site System enables you to quickly launch and easily maintain multiple websites. Working from a single, central foundation, you can create multiple websites using the same set of standards and suite of components. But this doesn't mean you'll have cookie-cutter sites. Individual sites—each with their own development, test, and live environments—can be customized at whatever level your organization needs. However, when code or module updates are needed, Redfin or your own developers can release improvements to all your sites. 
For example, our client at Dartmouth College uses the Delta Site System to quickly launch campaign sites and respond quickly and effectively to stakeholder priorities without introducing risks to brand integrity, security, or code quality. 
Give flexibility to chapters and content editors
In many nonprofit organizations, there's no such thing as a "one size fits all" solution. Nonprofits need to respond to donor requests, grant requirements, and the needs of diverse audiences. Redfin can help ensure your website allows this flexibility on the user level as well as on the chapter or department level. 
Redfin works with partners to define various site components, such as accordions, content cards, or video galleries. These components are then used by select content types (page templates) to create dynamic layouts. Within standards set by your organization, content editors can choose which components to add to a layout to best fit the goals of the page.
Additionally, using the Redfin's Delta Site System, custom components and styles can be pushed to specific websites (such as a chapter's local site) without affecting your other sites. And if you decide you'd like to use these features on another site later, you'll already have them in your custom toolkit for future use.
Uphold organizational publishing standards
In the nonprofit sphere, staff members are likely to wear many hats. This can mean that people with varying technical skills or content expertise will have their hands in your website. When you have a website that's setup to handle publishing workflows, this can be a great thing! Redfin can help you define roles and permissions for your users, create site sections with restricted access, and set up workflows for publishing content. 
For instance, we helped the web team at the Poverty Action Lab (J-PAL) define and create a system for content moderation that sends notifications to users when content needs approval or is ready to be published. With this system in place, dozens of content authors all over the globe can confidently contribute to the website.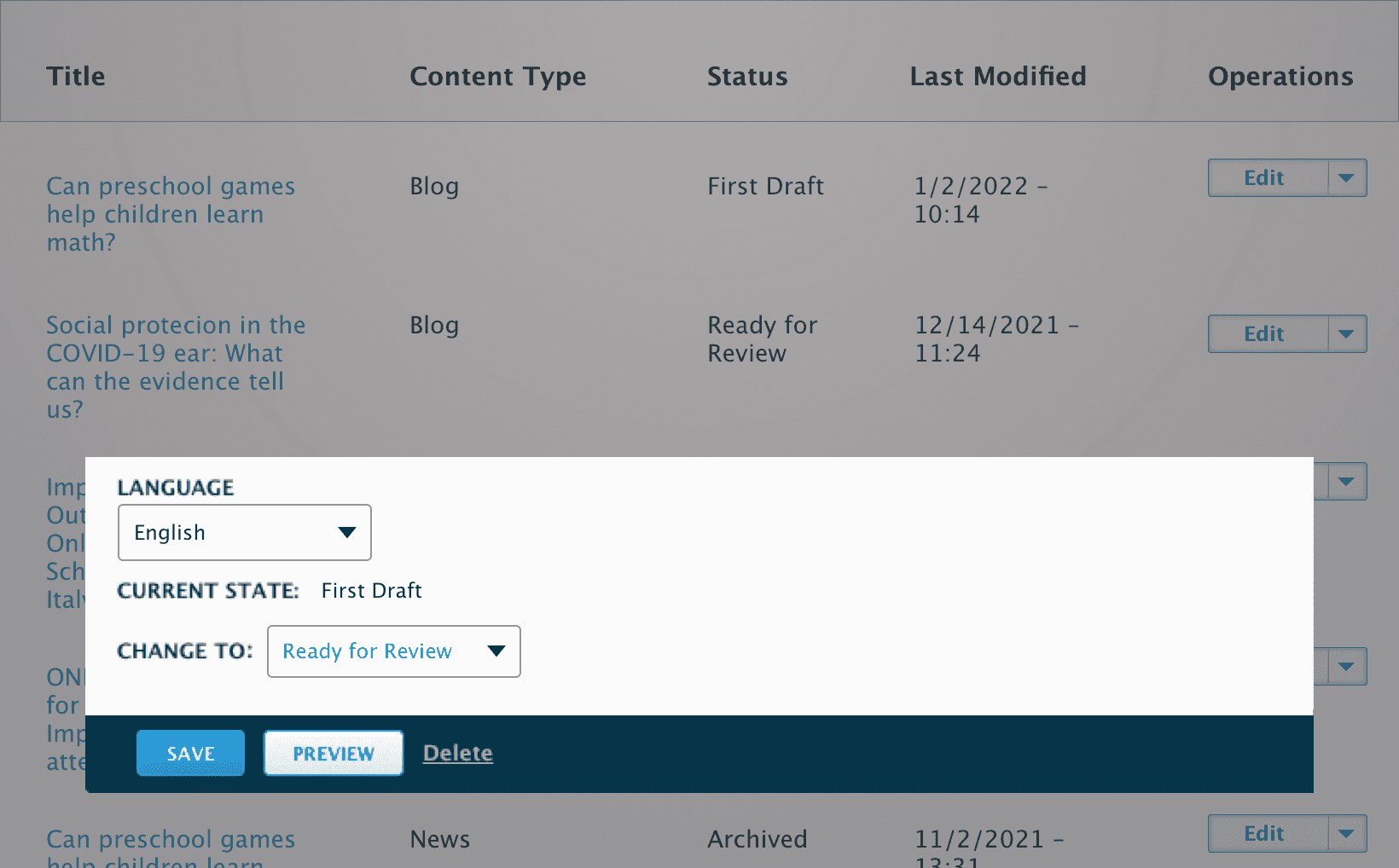 Streamline donations and convey impact
Soliciting donations and reporting back on the impact of those gifts is a core aspect of non-profit digital strategy. Integrating your donation platform and constituent relationship manager (CRM) with your Drupal site makes giving online easier for your donors by streamlining the donation process, and it gives you the ability to keep your donors and website visitors up to date on campaign progress and project impact. 
Many donation forms can be embedded directly into Drupal web pages (see this Donorbox example on a client's website) and Drupal supports integrations with many of the leading CRMs and online marketing platforms, including Salesforce, CiviCRM, and HubSpot. With an integration in place, visual dashboards or campaign thermometers give donors an up-to-date view of their impact.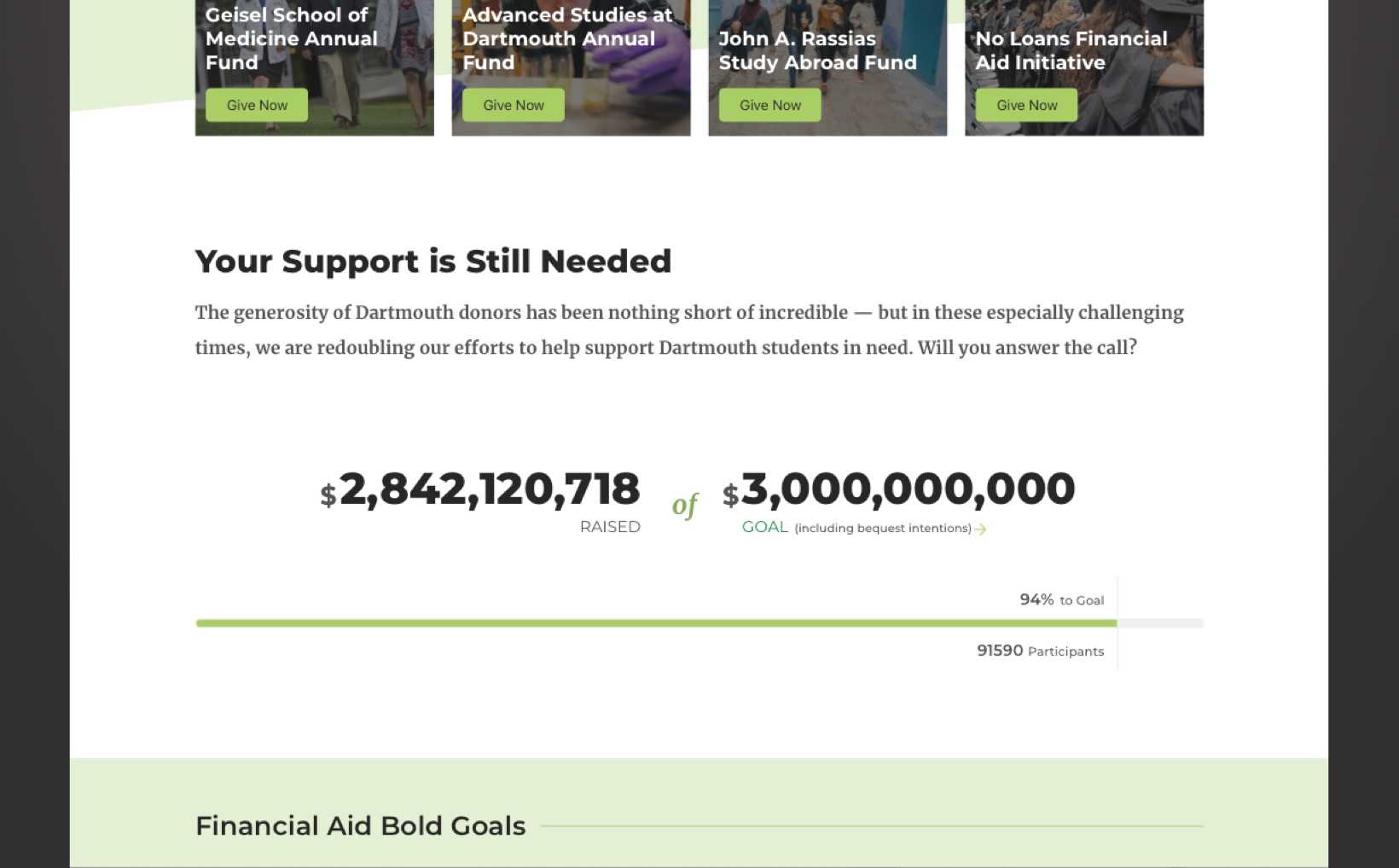 Make your nonprofit's content multilingual
If your organization operates in regions across the globe or serves a linguistically diverse population, it's important that you reach your audience in their language of choice. As recently as the 1980s, it was estimated that 80 percent of electronically stored data was in English. Today, the gap between English and other languages is shrinking, with 30 percent of content on the internet written in English, but many users still face difficulties accessing content in their native language.
Redfin uses Drupal's built-in multilingual modules to enable the translation of our clients' websites, and we work with our clients to set up translation workflows that meet their specific needs. Before you embark on translating your site, think about some of the following questions:
What languages will your site provide content in?
Will translation be limited to specific content or will the entire site be available in multiple languages?
Who will be translating content? Will this be handled in house or outsource to external translators?
Will you publish content in one language before it's available in all languages?
Getting started with a multilingual site and workflow can seem overwhelming, but it is ultimately worth the effort to provide an experience that meets the needs and desires of your users.
Conclusion
To meet the needs of a nonprofit organization, your Drupal site should be configured with care to provide your community of stakeholders, donors, members, and beneficiaries with the content they need and the opportunities they crave. Contact the Redfin team to learn more about how we can help your organization enhance its web presence, or check out our portfolio to see the work we've been up to with some of our other nonprofit clients.